Radical Cystectomy versus Trimodality
2021-03-24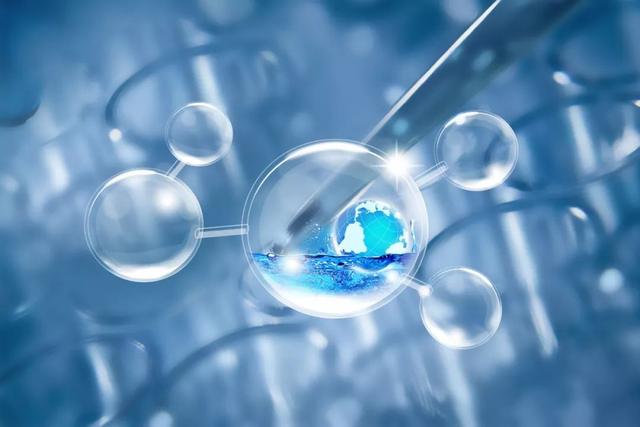 Bladder-Preserving Treatment
Radical cystectomy, which involves major abdominopelvic surgery performed under general anaesthesia followed by a prolonged recovery period, is associated with increased operative mortality in elderly patients (age ≥ 75 years) and can result in long-term changes in QOL to which all patients must adapt.
Such QOL changes include the construction of a urostomy or neobladder and negative effects on sexual function. In the long term, 24% of patients with ileal conduits experience stomal problems, and a similar proportion of patients develop renal insufficiency (27%), bowel problems (24%) and urinary tract infections (24%). With respect to sexual function, a retrospective survey by the Department of Health in England found that, at 1-5 years after diagnosis, 88% of patients reported dissatisfaction with their sex life after radical cystectomy, whereas only 11% and 17% of patients reported such dissatisfaction following chemoradiotherapy and radiotherapy, respectively.
TMT comprises maximal TURBT followed by radiotherapy with concurrent administration of a radio-sensitizing agent (often chemotherapy). Radical radiotherapy to the bladder involves 4-7 weeks of daily treatment and has the potential of causing tiredness, impaired sexual function and adverse effects related to the bladder and bowel (such as urgency, dysuria and proctitis).
Indeed, a 2018 meta-analysis reported that late Radiation Therapy Oncology Group (RTOG) grade 3 pelvic toxicities, including urinary and gastrointestinal toxicities, occurred in 7% of patients following TMT. Moreover, in the phase III BC2001 trial, which investigated radiotherapy with or without synchronous chemotherapy in patients with MIBC, late RTOG grade 3-4 pelvic toxicities were noted in 4.6% of patients who underwent chemoradiotherapy and in 5.2% of patients who received radiotherapy only at 2 years after completion of treatment.
TMT is also associated with a long-term negative effect on bladder function, specifically decreased bladder capacity in ~3% of patients, and cystectomy for intractable bladder symptoms rather than tumour recurrence is required in 1-2% of patients. An important component of TMT is ongoing cystoscopic surveillance with the possibility of salvage cystectomy after disease recurrence, which might be necessary in ~7-15% of patients. In addition, TMT was associated with a risk of NMIBC recurrence in 25% of patients who had complete response, who might require treatment.
Ideally, radical cystectomy and TMT should be compared in a prospective randomized controlled trial, but attempts to do so have been unsuccessful owing to poor patient accrual. The early closure of the Selective bladder Preservation Against Radical Excision (SPARE) trial has been attributed to several factors, including the complexity of the patient referral and management pathways (which had multiple specialist teams and centres involved) and the importance of patient preference in a trial that randomizes patients to two distinctly different treatment options.
Large radical cystectomy series report 5-year overall survival (OS) metrics ranging from 40.2% to 58%. Similarly, a meta-analysis showed that patients with MIBC undergoing TMT had good outcomes, despite its use in frail patients, with a complete response rate of 78% and 5-year OS of 56%. In addition, a pooled analysis of six RTOG studies showed that the 10-year disease-specific survival (DSS) was 65% in patients with MIBC following bladder preservation treatment.
Various retrospective studies and propensity-matched analyses have attempted to compare the outcomes of patients receiving either treatment option. In a population-based retrospective cohort study, the cancer-specific survival and OS of patients who underwent radical cystectomy and TMT were similar following adjustments for covariates. Similarly, a meta-analysis of 29 TMT studies and 30 radical cystectomy studies found that the 5-year OS was 63% for TMT and 61% for radical cystectomy for patients with T2 disease (P = 0.30) and was 45% and 40%, respectively, for patients with >T2 disease (P = 0.36).
Conversely, a cohort study from 2018 proposed the contrary —that TMT is associated with poorer OS and DSS than radical cystectomy. However, patients in the TMT group had received a median of 18 fractions of radiotherapy, suggesting that more than half of patients who allegedly underwent TMT did not, in fact, have curative treatment and, therefore, did not undergo TMT. During the time period studied (December 2011 to December 2013), TMT tended to be recommended for frail patients who were unfit for surgery, a consideration that was also not adequately accounted for in this study.
A number of factors preclude patients from each treatment option. Patients with serious comorbidities (for example, cardiac issues and renal failure) might be unable to tolerate the general anaesthetic and physiological stress associated with major surgery, and some patients might be unable or unwilling to adapt to the lifestyle changes that are required after radical cystectomy. Similarly, patients with extensive carcinoma in situ (CIS), poor bladder function or obstruction to their kidneys might not be appropriate candidates for TMT. Moreover, patients who undergo TMT must be prepared for the ongoing cystoscopic surveillance and the ongoing risk, for a minority of patients, that cystectomy will be ultimately required in the event of recurrence or poor residual bladder function.
A retrospective study of patients with MIBC treated with either radical cystectomy or TMT found that patients who received TMT had markedly better general QOL, bowel function and sexual function; had fewer concerns about the negative effects of cancer; and had similar urinary symptoms scores.
Toxicity rates between the two treatment options have also been reported in the SPARE trial; 70% of patients in the radical cystectomy arm had Common Terminology Criteria for Adverse Events (CTCAE) grade 3-4 toxicity compared with 36% of patients in the radiotherapy group (P = 0.038). The primary aim of radical treatment for MIBC is to maximize the chance of cure while maintaining a good patient QOL. As discussed, both radical cystectomy and TMT as curative treatment options might result in serious adverse effects and, therefore, the long-term effect on QOL is an important consideration.
Guideline Recommendations
In the UK, specific recommendations in the National Institute for Health and Care Excellence (NICE) guidelines, which provide evidence-based guidance for clinical practice, advocate that patients with MIBC are offered both radical cystectomy and TMT as curative treatment options. This set of guidelines specifies the need to discuss the evidence for each treatment option in terms of efficacy, potential toxicities and the influence on QOL.
Surgery remains the most common option recommended to patients in Europe and the USA. The European Association of Urology (EAU) and American Association of Urology (AUA) guidelines recommend that patients who are fit should be offered radical cystectomy, reserving TMT for those who are less fit; this recommendation is reflected in real-world practice.
In a survey of 277 radiation oncologists from the USA, 58% treated only 1-3 patients per year with TMT and 74% primarily treated patients who were deemed unfit for surgery with TMT. Similarly, a survey of 32 Italian centres found that, in the 13 centres that responded, only 12 of 100 patients with bladder cancer treated with radiotherapy in a 1-year period received radiotherapy as a primary curative treatment.
The main difference between the guidelines is that NICE recommends that patients should be offered both options, whereas the EAU and AUA guidelines recommend radical cystectomy over TMT for fit patients.